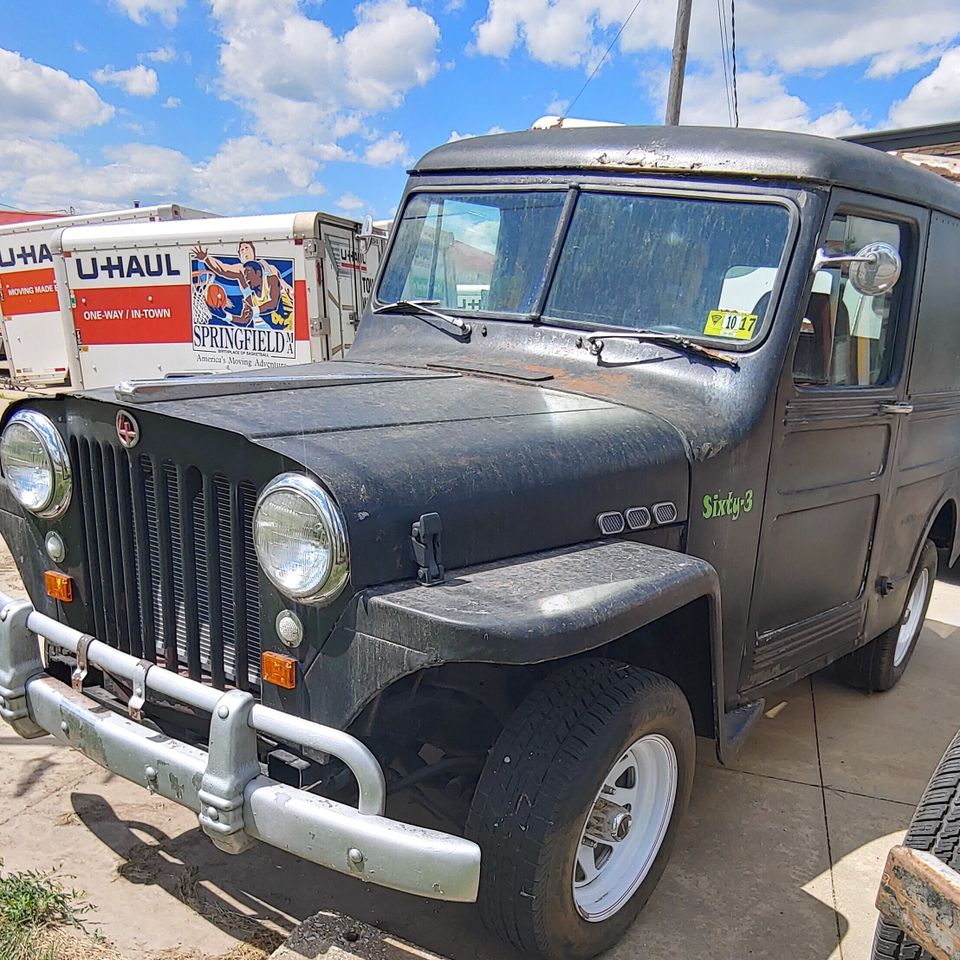 1946 Willy's Overland Panel Wagon Hot Rod
ENGINE SIZE
1992 Chevrolet 4.3L V6
BODY STYLE
2-door Panel Wagon
MILES
Unknown
VIN
463 15154
STOCK
W101

This 1946 Willys Jeep Panel Wagon has a 1992 Chevrolet S-10 chassis and uses the s-10 drivetrain. It has the 4.3L V6, an automatic transmission, Power steering and Power Brakes. It has custom interior compete with street sign door panels and a wood gauge cluster.