1965 GMC Panel Truck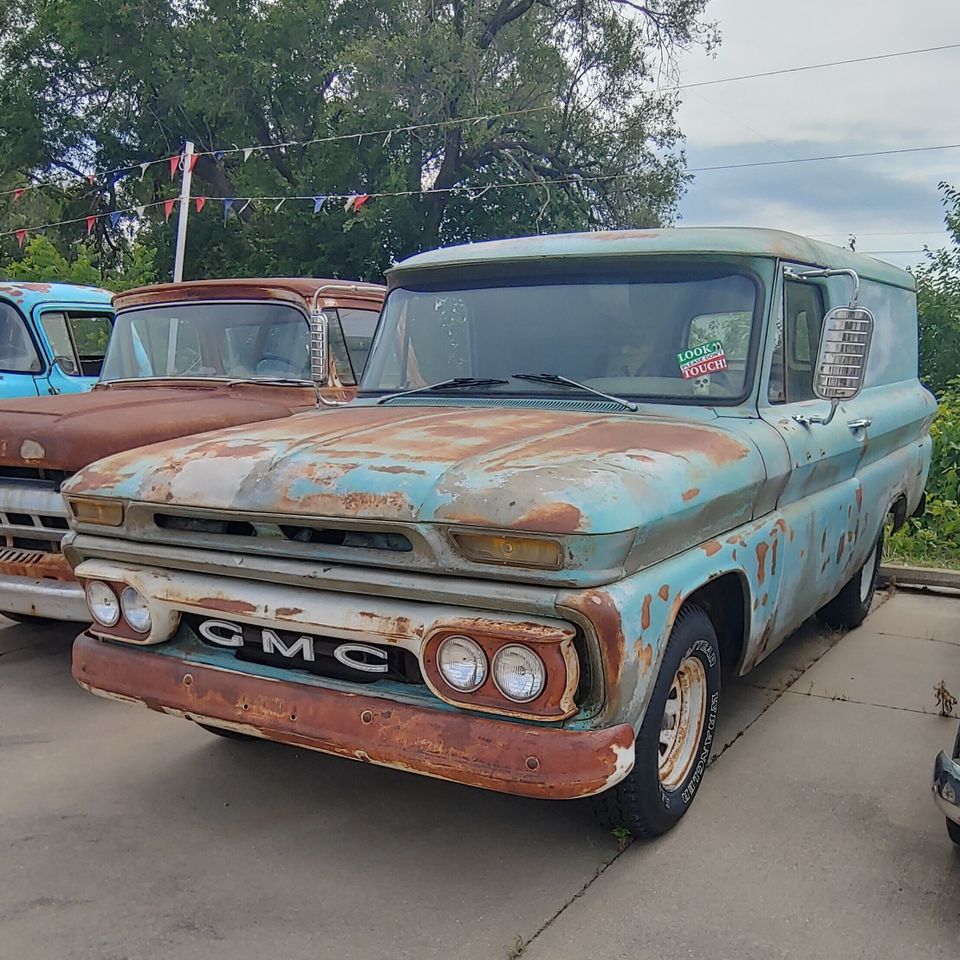 ENGINE SIZE
236cu in Straight 6 cylinder
BODY STYLE
2-door Panel Truck
MILES
Unknown
VIN
PF27643A
STOCK
G103


This 1965 GMC Pane Truck has great Patina. The Interior Dash and front seats are in great condition. It has a 236cu in inline 6 cyl engine with 3 on the tree. The body is starting to rust out along the rear fender wells though that is the worst part about this truck.