1947 Linn Motor Co. L-4 Step Van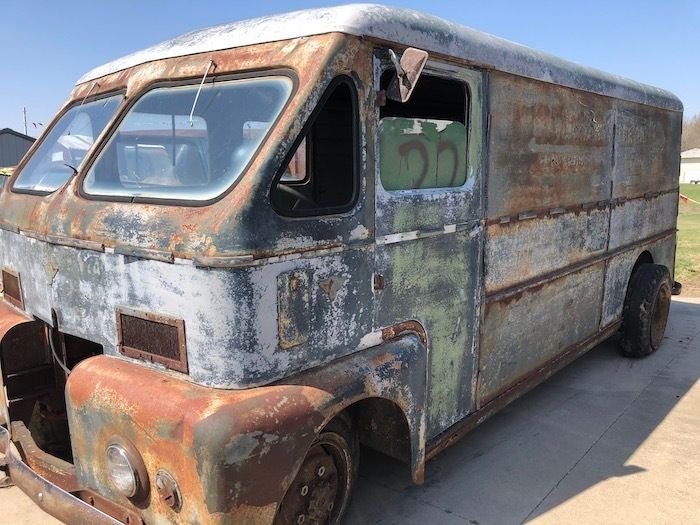 ENGINE SIZE
529cu in Flathead Straight 6 cylinder
BODY STYLE
Step Van
MILES
Unknown
VIN
H46-14-44
STOCK
LINN

This 1947 Linn Motors Co. Step Van L-4 is a 1 1/2 Ton Step Van that features a flathead inline 6 cyl hooked up to a 3 speed transmission that is chain driven to a transfer case that goes to the front wheels. Yes its Front Wheel Drive!

The Linn Manufacturing Co. was founded by Holman Harry Linn, in 1929. He started manufacturing his patented one wheel trailers and eventually transitioned into building commercial use vans and trucks till 1954.