1946 Lincoln Continental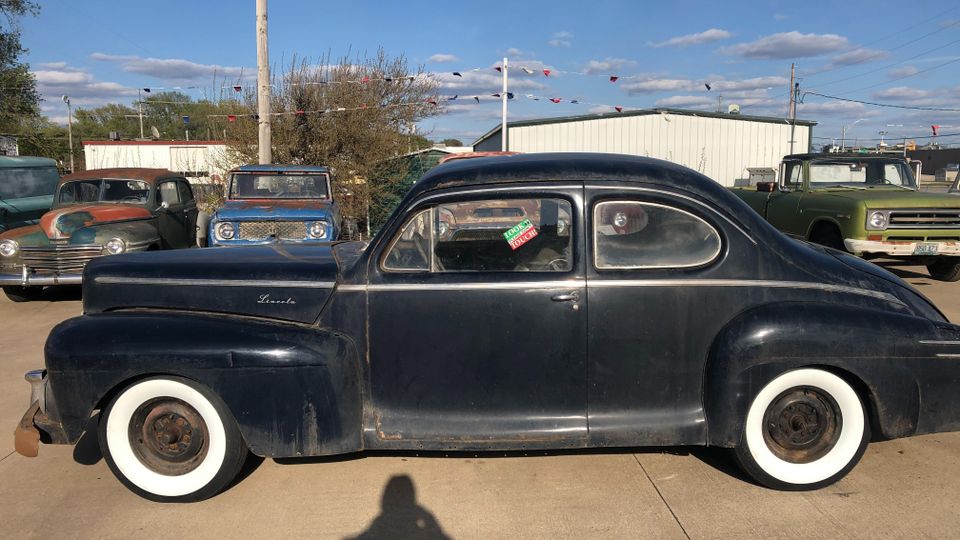 ENGINE SIZE
292cu in Lincoln-Zephyr V12
BODY STYLE
2-door Coupe
MILES
Unknown
VIN
5EH-77-8323
STOCK
L101

This 1946 Lincoln V12 is a 2 door hardtop car that has it original V12 engine and manual transmission on the column. It has some body damage on the passengers door though the body is fairly rust free. It features a factory radio!