1965 Chevrolet Panel Truck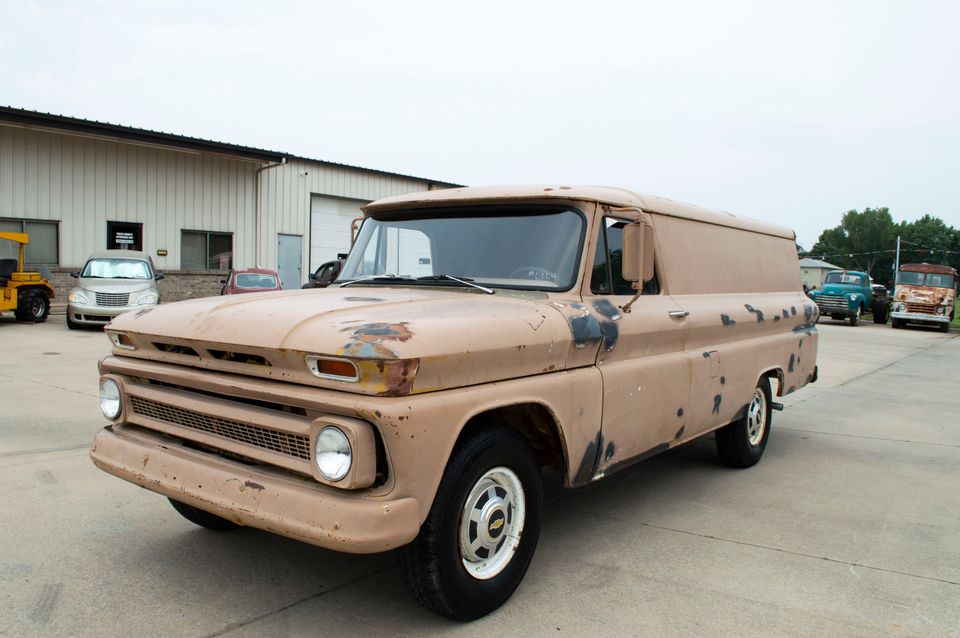 Old Rusty Trucks Specifications:
Chassis: C3655S165268
True Mileage unknown
350ci Chevrolet V8
Holley four-barrel carb
Automatic Transmission
Boosted Hydraulic Brakes
Power steering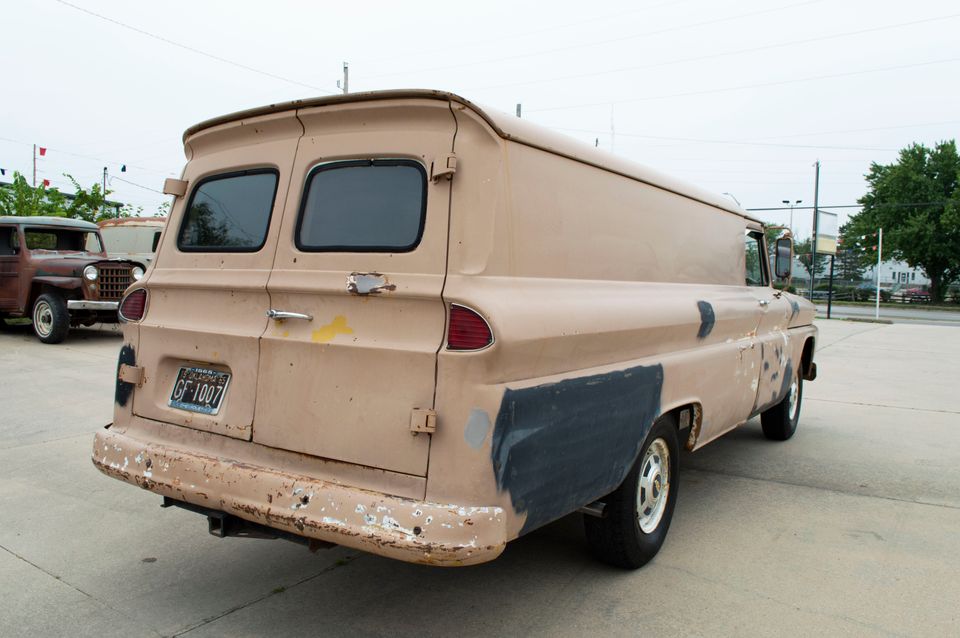 This 1965 Chevrolet Panel Truck is powered by a 350ci Chevrolet V8 that was recently rebuilt by the previous owner paired with an automatic transmission. This is a model C3605 which is the 10 1/2ft panel truck.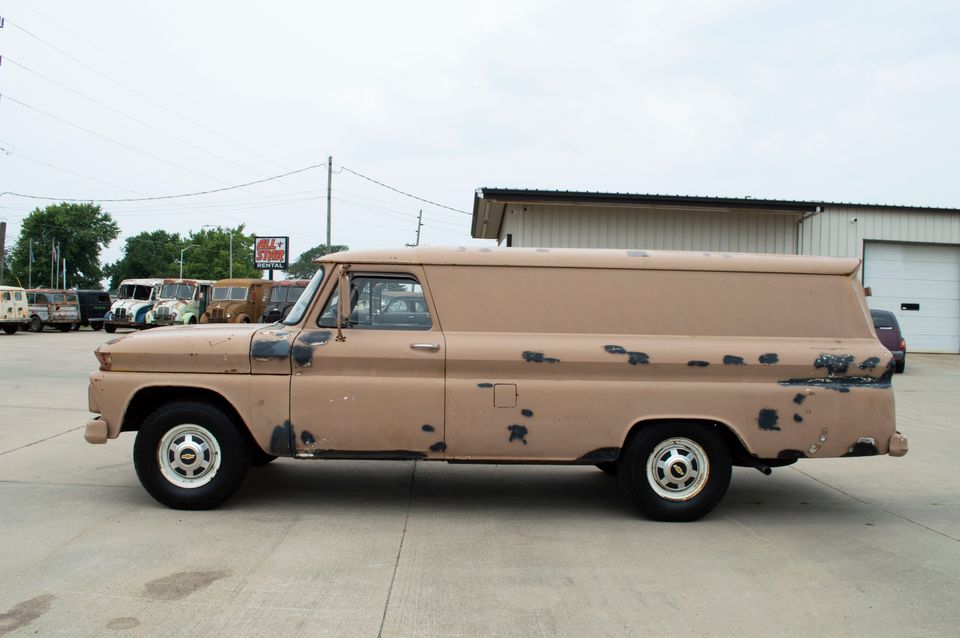 This is the longer panel truck Chevrolet offered in 1965 giving it a 230cu ft of interior cargo space and a payload range of 2250-3350 lbs.  It has a wheel base of 133" and a total length of 234 3/4in bumper to bumper. Though this does not affect its driving capabilities since the pervious owner installed Power Steering.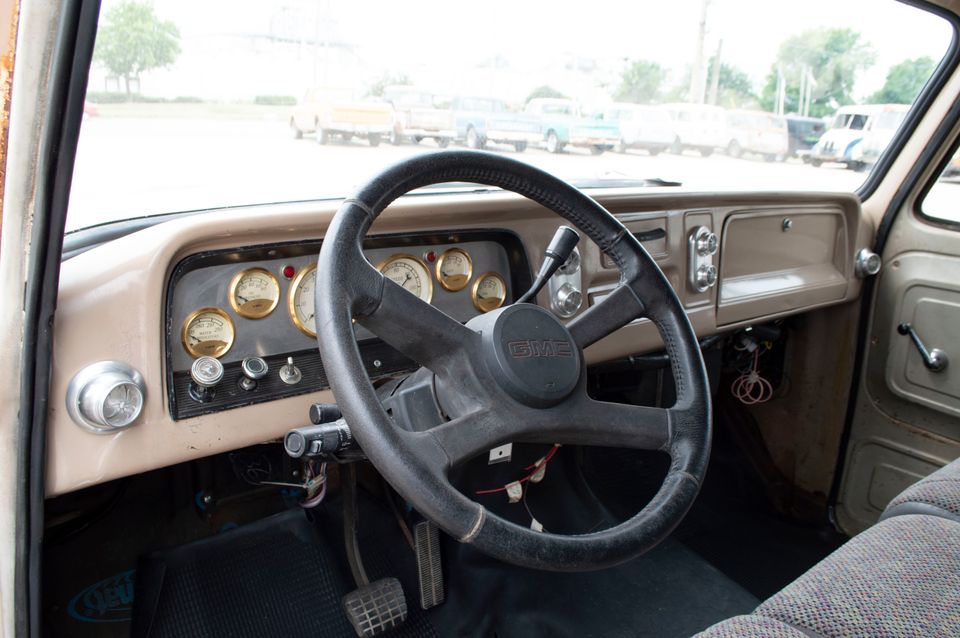 This Truck has some modern amenities which make it very valuable and a better driver. Some of these features are the Power steering, Power brakes, Tilt steering Column, Air Conditioning that his almost completed, and a modern bench seat with a flip down center console. Dyna Mat covers the floor in the drivers compartment already.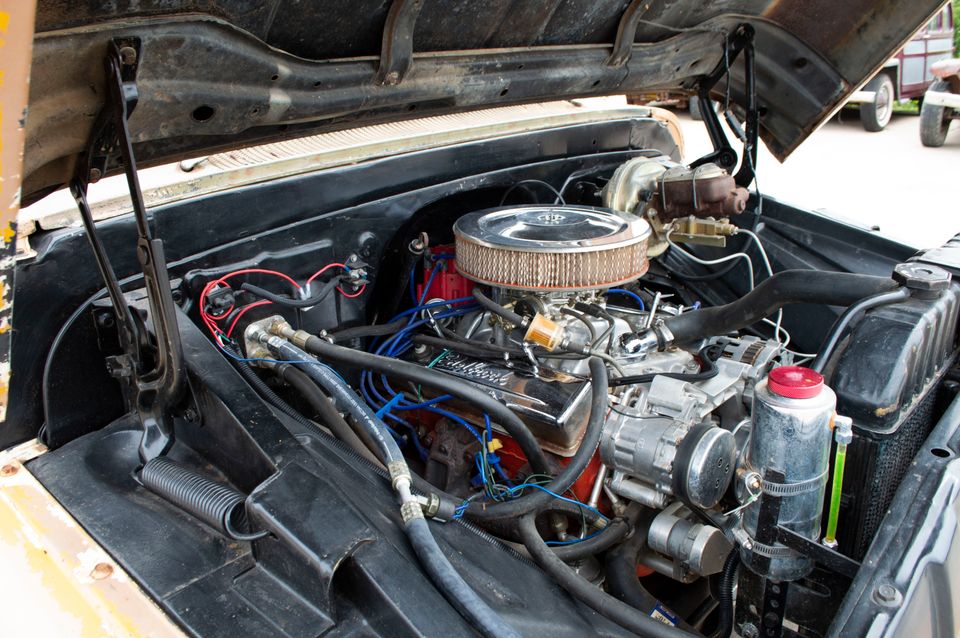 The engine that powers this beast is a 350cu in Chevrolet V8 that's been recently rebuilt by the pervious owner and has a 4 barrel Holly Carburetor with a electric choke. It is trimmed out in Chrome Valve covers and accessories. It has a 12v alternator to run the electrical system. Boosted Power brakes that are hooked up to the original drum brakes and each wheel.  It also has dual exhaust all the way out the back of the truck.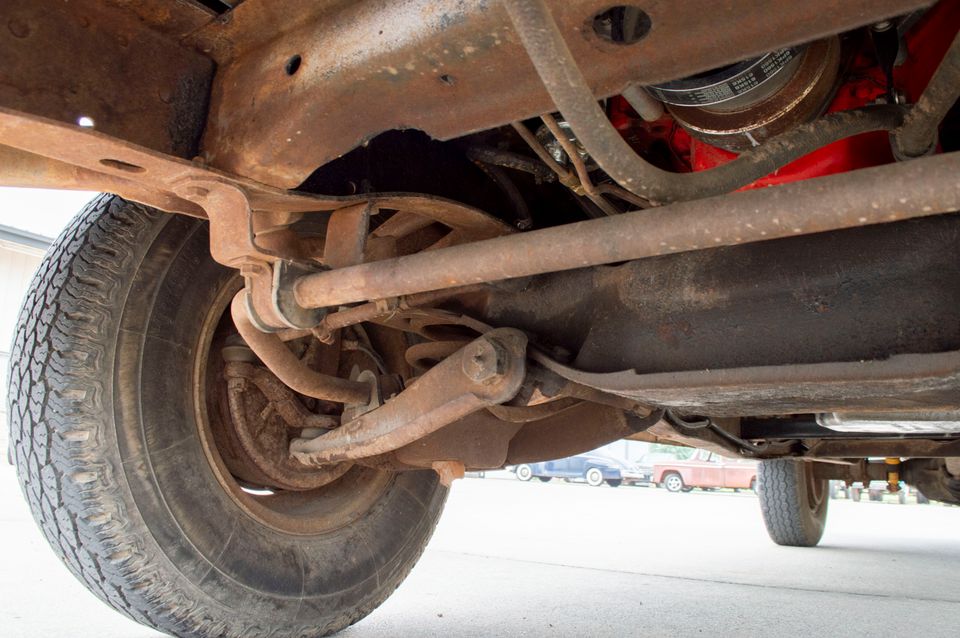 This Panel truck is pretty rust free and just shows surface corrosion on the chassis. 
Walk around and Drive Video